A few of us had a fun time doing a bit of snow wheeling in Gladwin today.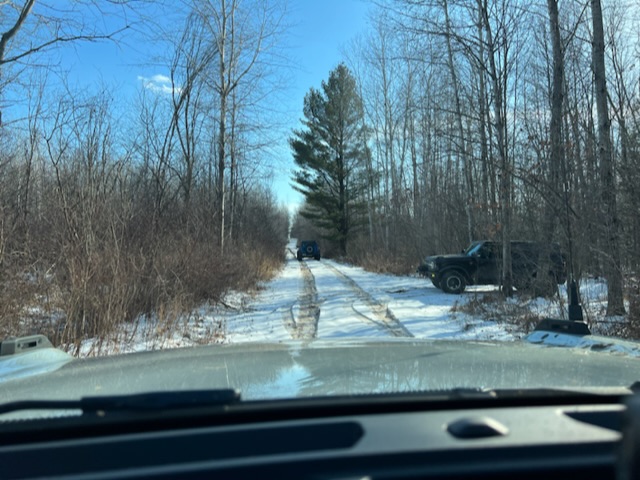 Here is an image to the GAIA route. Only one two track (where you can see we went in and back) was tight for potential pinstripes.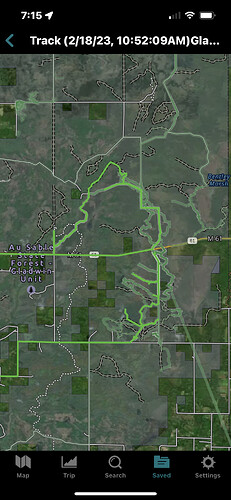 I don't see anything other than a satellite image. Am I missing something?
For some reason I can get the link to work here . You can see it in the Gaia app if you search the Gladwin area (it's public).

So cool to see you guys! I was trailing two of you on M-61 around 10:00AM on Saturday. I was in a 22 BLK OB Sqtch. Glad you had a good time. Definitely will be checking this out!
We saw you behind us, was thinking you were our 3rd for the day. We are headed to Oscoda Saturday night and either running those two tracks/trails or heading back to Gladwin this Sunday. Let us know if you want to join us.
Thanks. Appreciate the offer. Not available this weekend but will keep an eye on you. Have a cottage on Secord Lake, so we are up here a good deal. Happy trails!
Lee,
Welcome to the forums! Glad to have ya!
Great video! I think we might get some good shots this weekend too!
I'll be working with Secord Township Hall for a couple weeks in September!

We need to set up a ride, there are a few triles right near there.
I'm down! I'll be there the two middle weeks of September. Hopefully we'll be doing something the weekend of the 15th and we can do something the weekend after or prior. Or some combo.
Hey, new guy here wanting to go play safely for a first outing in a 2dr Bronco Big Bend. Anybody want to connect next weekend, Saturday in particular for a little easy riding in the Gladwin area? I live down in Saginaw so the travel isn't to bad for me. I'd even go further up north aways, east or west aways.
Gladwin is a good spot to do some light wheeling. It's also not a problem with snowmobile trails for the most part. I don't think I have time next weekend, but hopefully you can find some willing participants!